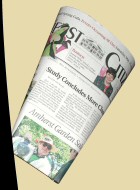 Searching for the "Profitable" Tenant
Once you have purchased the house, you will have to prepare it for rental. Ask yourself if your house or rental suite looks attractive. Would you want to live in it?

If you're considering renovating or adding another room, the key is to plan carefully. Adding a bathroom for example, may allow you to rent the basement that you wouldn't otherwise have been able to. On the other hand, if the addition looks ugly or violates building guidelines, you may not be able to attract a high-quality tenant and the resale value of your house may actually decrease.

Once your home is ready to rent out, you will have to prepare to deal with the ups and downs of being a landlord, such as handling repairs, tenants who vacate the house without notice, and other tenant-owner conflicts. If you plan to live in the house, you will also have to adjust to additional noises.

However, these problems can be minimized if you take some precautions. If you are considering renting to, for example, three unrelated tenants, keep in mind that there are more chances of personal conflicts amongst the tenants, which may result in you having to spend a lot of time trying to fill vacancies. There are also more chances for vandalism and wild parties, which may lead to evictions.

Families tend to be quite stable, although you can expect more wear and tear. A single tenant will be more quiet, although he or she will be more likely to give notice should, for example a new job arise. Working couples tend to be stable tenants, but they may also be more demanding about renovations.

Overall, take the time to assess your lifestyle and what type of tenant you want. No matter who you choose, be sure to set some ground rules in advance regarding rent payment, utilities, pets, parking, garbage days, decorations and maintenance.

Besides advertising in the classifieds, you can find tenants by word of mouth, public/private housing agencies, or by putting notices on bulletin boards at neighborhood organizations. Basically, look for tenants who are steadily employed and have a reputation of being a good and stable tenant. Complete your screening on the telephone before giving out your address. Don't discriminate on the basis of race, religion or marital status.

Watch out for tenants who want to move in immediately (he or she may have been evicted); who argue about the rent and security deposit (this tenant may not be trustworthy); and tenants with loud or damaged cars (he or she may annoy neighbors and keep the house in the same condition).

If you plan to live in part of the house, there should be a feeling in the household that everyone is "in this" together. Ideally, the Tenants will be energy conscious and equally concerned about burglaries, cleanliness and maintenance.

If you are considering purchasing a single family house with an existing tenant, find out in advance whether the present tenant is going to stay since he or she will be an important source of funds for your mortgage payments. If the tenant is planning to move out, consider how much repairing you will have to do. Remember, most tenants don't treat a rental unit as their own house and months may even pass before you find another tenant.


Summary

When choosing tenants, check their references thoroughly. Taking the time to find the right tenant will minimize your worries and maximize your profits. Moreover, your turnover and vacancy factors will be lessened.